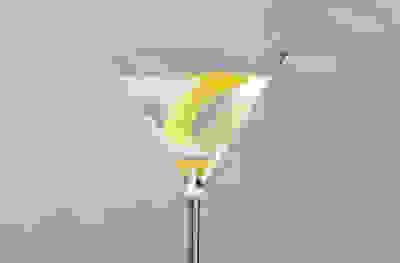 Beloved by Bond, Churchill and Dorothy Parker, the vodka martini has the simplicity of any good cocktail, but with a variety of twists – dry, with only a dash of vermouth; wet, with plenty of vermouth; or dirty, with a dash of olive brine. For this classic version, be sure to keep your chosen vodka in the freezer – martinis should be served as ice cold as possible. 
Nick Grimshaw prepared this recipe for Angela Hartnett and guest Annie Mac on episode 14, season 2 of Dish, the Waitrose podcast. It was served with scallops with ginger-spiced lemon butter and pickled carrots. 
Discover all recipes prepared by Angela Hartnett on seasons 1-3 of the Dish podcast. Dish is available on Apple Podcasts, Spotify or wherever you get your podcasts.
Shop the ingredients here. 
Makes

1

Course

Drink

Prepare

5 mins

Cook

-

Total time

5 mins
Please note that while we take every care to ensure the product and recipe information displayed on our website is correct, in the event that a product is unavailable, alternatives may be displayed and/or a substitution may be given. This may affect the nutrition and allergen information, therefore if you have any allergy or intolerance, please ensure you have reviewed the product label to ensure it is suitable for you to consume.
Ingredients
60

ml

vodka

15

ml

dry vermouth

ice cubes
Method
Add the vodka and dry vermouth to a mixing glass filled with ice cubes. Stir using a long-handled spoon and strain into a small chilled glass. Garnish with a lemon twist or chilled green olive.
Shop this recipe
Book a slot to see product availability
To view what's in stock at your nearest Waitrose & Partners store, please book a slot
Quantity of Waitrose Vodka in trolley 0
0 in trolley.
Item price
£7.40
Price per unit

£21.15/litre