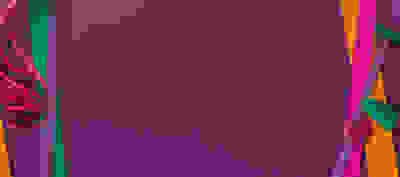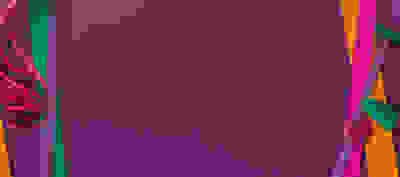 Start preparing the trimmings now to make things easier on Christmas morning. You can even make and freeze some meals ready for those busy days in the run-up – and lazy days afterwards
Alison's FREEZE-AHEAD essentials
Food editor Alison Oakervee is a big fan of freezing ahead to ease the workload on Christmas morning
"Even though we all know that Christmas dinner is, really, just a Sunday roast on a bigger scale and with crackers, there's so much pressure to get it right that even the most competent cook can lose it when the roasties won't crisp or the turkey goes in the oven a little later than planned. But it doesn't have to be that way. I've learned, over the years, to make and freeze most of the trimmings in advance – stuffing, pigs in blankets, cranberry sauce, even parboiled potatoes."

Roast potatoes
Freezing your roasties up to a month ahead not only cuts down Christmas lunch prep – some say it makes them extra crunchy, too. Parboil your peeled potatoes for 5 minutes, drain and leave to cool. Spread out on a baking tray and freeze until solid, then tip into freezer bags for easy storage. On the day, roast them in hot oil straight from frozen.
Stuffing
Most stuffing recipes can be made ahead and frozen for up to three months. As a general guide, it's best to shape uncooked stuffing into balls, open-freeze on a tray and then transfer to a freezer bag. You can bake from frozen, adding 10 minutes to the cooking time. Alternatively, freeze in a small oven dish, defrost overnight and pop straight in the oven on the day. Always make sure stuffing is piping hot throughout before serving.
Pigs in blankets

Once you've prepared your pigs, you can open-freeze them on a baking tray. When solid, store in freezer bags for up to three months. Defrost them on Christmas Eve ready to cook on the day. 
Gravy
Make your gravy ahead of time with fresh chicken stock, then cool and freeze for up to a month. Defrost and reheat until simmering – you can add the juices from your turkey just before serving for extra flavour. 
Cranberry sauce
This essential festive condiment is a prime contender for making ahead and freezing. When your sauce is cooled, spoon it into a freezer bag, seal and flatten before freezing. On the day, defrost and heat until piping hot.
Mince pies
Spend a Sunday afternoon baking mince pies, then enjoy them warm from the oven throughout the festive period. Bake, cool and freeze, then defrost and warm them up when you're ready. Alternatively, freeze them before baking. Open-freeze them in their baking trays, then tip the frozen pies out and store in freezer bags for up to three months. When you fancy a mince pie, take out as many as you need, put them back into their trays and bake as per the recipe, allowing an extra 10 minutes to defrost.

Make-ahead cookies

Make up a batch of cinnamon or ginger cookie dough, shape it into walnut-sized balls, then freeze on a tray lined with baking parchment. When frozen, transfer them to a plastic food bag. They bake really well from frozen, and it feels like such a treat to have a freshly baked cookie with hot chocolate.
Cheese please

Leftover cheese from your festive cheeseboard is really handy to stash away. Grate or crumble it and freeze in tubs – houmous pots are perfect – and take out a couple at a time to keep in the fridge. It means no hard cheese goes to waste because someone failed to wrap it properly. And you can quickly make a toastie or mac and cheese without having to get the grater out (or wash it up).
Gammon to go

Gammon leftovers are really useful. Slice the joint thickly and freeze in containers with some of the poaching liquid, if possible, to ensure it stays moist. Use for pies, spicy rice stir-fries or in a creamy pasta sauce.
Dinner from THE FREEZER
Don't spend all holiday slaving over a hot oven. With a little planning and pre-prep you can have a delicious dinner just by walking from the freezer to the oven
Smoked haddock, leek & pancetta chowder
Just the thing to warm up the family. To vary the veg use a mix of frozen peas, green and broad beans – it's also great made with hot smoked salmon, in which case cut the cooking time to a couple of minutes
Rich aubergine, tomato & beef bucatini
A modern take on Bolognese sauce with more vegetables and less meat. Defrost as much or as little as needed to toss with pasta, make into a lasagne or layer with fried aubergine slices for a moussaka-style bake

Shop recipe
Roasted pepper & mixed bean stew with harissa
A spicy, warming stew, this dish actually improves in flavour when made ahead and frozen. Freeze in single-serve portions for meals for one or more 
Crunchy topped roasted squash, broccoli & blue cheese pasta
Adding vegetables to a pasta bake can help it to go further, while yogurt, blue cheese, nuts and seeds make what might otherwise be a run-of-the-mill recipe into something a little bit special
Green chicken, chickpea & spinach curry
This simple curry is just the thing to refresh the palate after all that rich festive food. Better still, the flavours develop even more when you cook ahead and freeze
Mushroom & chestnut filo pies
These little pies make a good meat-free option for the Christmas meal but are also useful to keep in the freezer for an easy supper anytime, served with creamy mashed potato and shredded kale