Food that starts a conversation
Discover a unique range of gourmet food that lets you experience the culinary magic of Heston Blumenthal at home. 
From gins bursting with unique flavours to quirky Christmas creations – like his famous Hidden Orange Christmas Pudding – Heston likes nothing more than adding a curious twist to classic and historical recipes. 
Christmas 2022 is no different: from Tipsy Potted Stilton to Hot Chocolate Pennies (which he recommends dropping into warm milk or even mulled wine), Heston's festive range includes some truly spectacular showstoppers, all exclusive to Waitrose.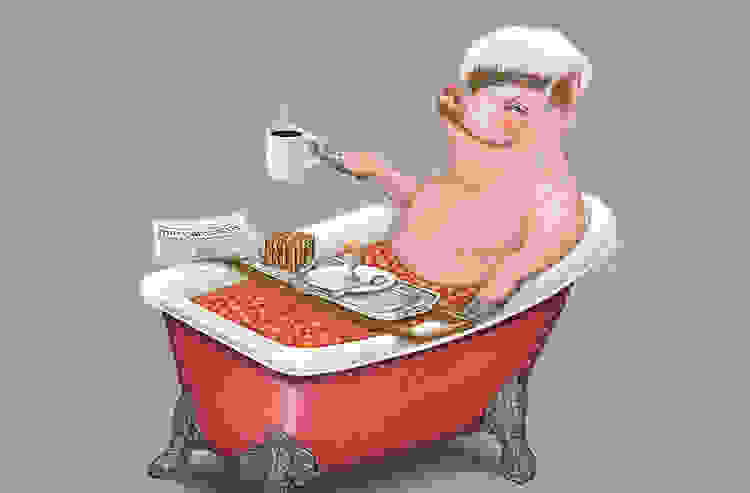 Fuelling the imagination
The packaging design features a series of fantastical illustrations of impeccably dressed characters, inspired by British fashion and classic children's stories. "The thing that makes us human is imagination," says Blumenthal. "The illustrations tell you way more about the product because they fuel your imagination."